Seamless Pool Edges
#1 Pool Coping & Seamless Pool Edge Perth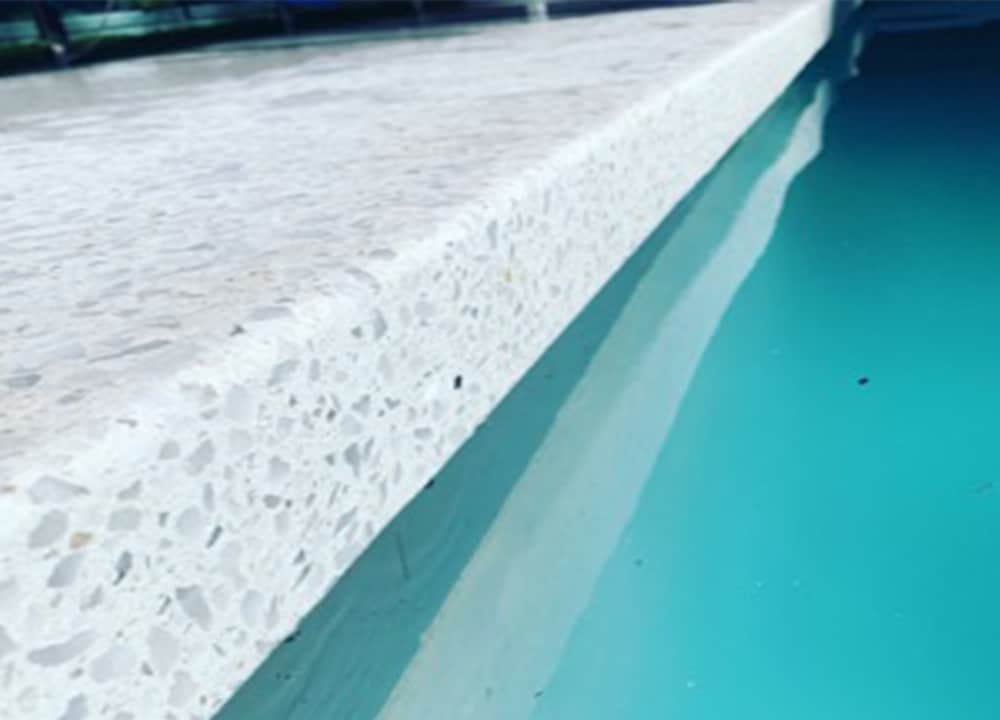 PERTH'S SEAMLESS POOL COPING EXPERTS YOU CAN RELY ON
Concrete N Co is experts in the supply and installation of Seamless Pool Edges in Western Australia.
WHAT IS SEAMLESS POOL EDGING?
Also known as Pool Coping, Seamless Edging is a continuously poured concrete edge that gives a seamless finish & enhances the area's appearance around your swimming pool.
SEAMLESS & SAFE
One of the pool edge system's main advantages is that it negates the need to use bullnose headers around the pool edges. Instead, it wraps seamlessly around the entirety of the pool, achieving a flowing look that is not only pleasing on the eye but is also safe.
SUITED TO YOUR HOME
Our seamless pool edge solution comes in a wide range of popular decorative finishes and colour choices. Also, we ensure that the concrete around your pool is non-slip for you and your family's safety.
LET'S CHAT
If you have a pool in your backyard and are looking for a solution that is both aesthetically pleasing and affordable, contact our team of professional concreters today.
Pool edging will not only improve your pool's aesthetics, but it'll also enhance your safety. Maintaining a well-finished pool has never been so easy!
Highly Experienced
Professional and Qualified Tradespeople
Great Service
We treat every project as if it were our own
Only The Best
We only use the best materials and techniques for a superior finish
Affordable Rates
Quality workmanship that wont break the bank
Because they are very professional and meticulous in what they do I would highly recommend them to anyone. Polly Gordie Thorpe
Concrete N Co has transformed our backyard with the honed Pilbara mix by Hason. Lewis and the team have been prompt and professional and very easy to communicate with. In addition to this, we also had our front driveway pressure cleaned and sealed and our patterned concert in our alfresco area sealed. Lewis is experienced and gives great advice. I would highly recommend Concrete N Co and wouldn't hesitate to use them again. They went above and beyond to have our areas completed in time for Christmas. Louise Jean
Concrete N Co
Concrete N Co provides a highly sought after decorative concrete solution coupled with a great reputation, second to none customer service, reliability and professional workmanship.